A Journey of Empathy,
Creativity, and Self-Awareness
We are all born with the gift of feeling. But as we are exposed to the emotionally suppressed adults and culture surrounding  us, we develop defenses that quiet and dull our emotional sense. We lose touch with our feelings, our connection with ourselves, and our capacity to really connect with each other. We lose empathy.
Developing a vocabulary of feelings and exploring our inner life through the lens of critical concepts like personal integrity, addiction, communication, boundary setting, apologizing, meditation, and self-care can support us in fuller, more conscious, and healthier living. The Iphelia community is a place for this exploration—supported by author and Licensed Clinical Social Worker, Erick French.
The author, editors, and guest contributors share their thoughts on topics ranging from joy and grief to self-care, meditation, and therapeutic approaches and invite you to join in the conversation!
Learning about different feelings and their deeper meanings is essential for living a happy and meaningful life. Iphelia's Interactive Empathy Knows Glossary is a resource to support people of all ages in identifying and better understanding what they are feeling.
Learn more about Iphelia: Awakening the Gift of Feeling—the graphic novel and educational exploration inspired by the feelings!
Learn more about Erick K. French, author, illustrator, and Licensed Clinical Social Worker.
Sport your love for your feelings with pride!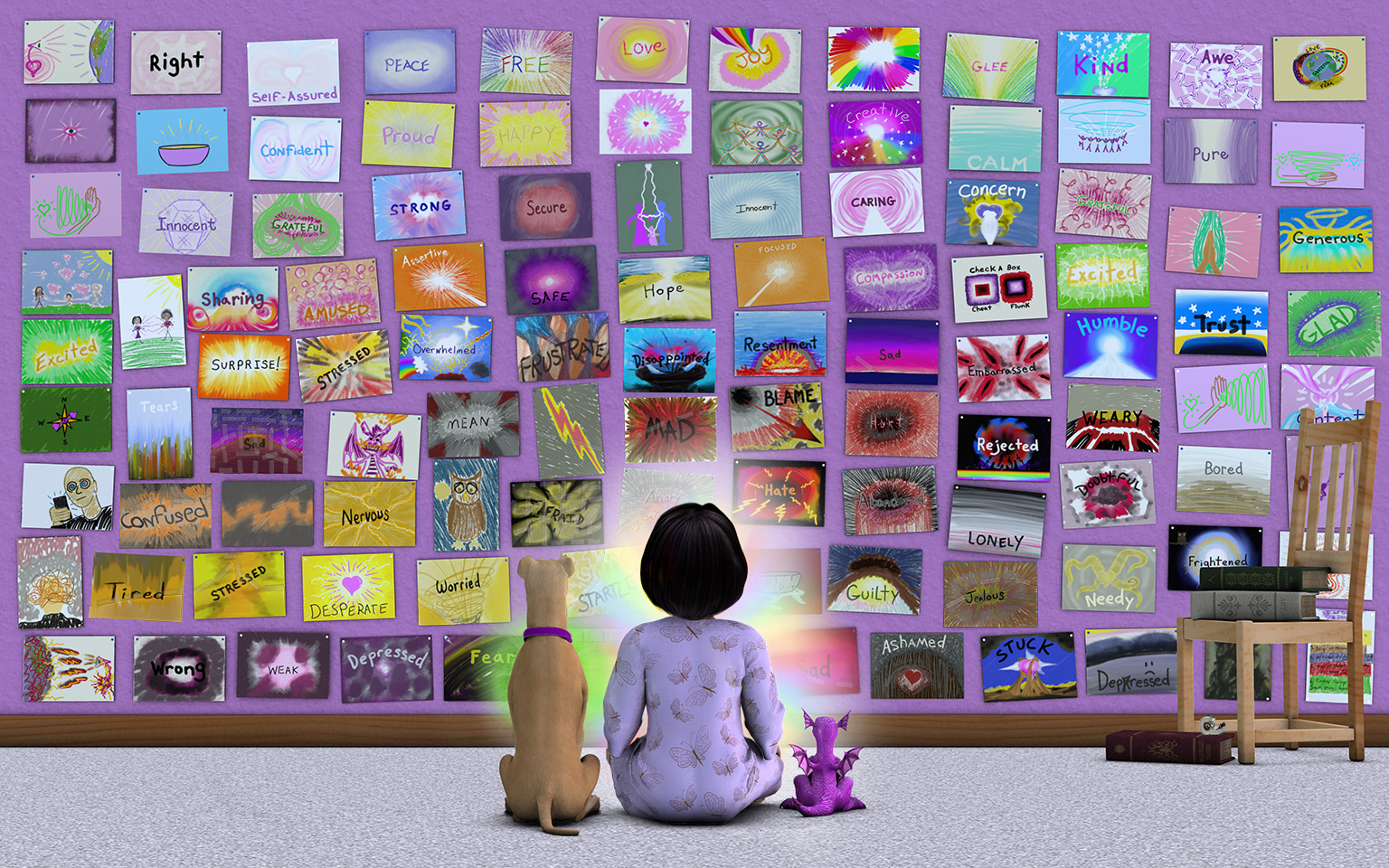 © 2017 Erick Kenneth French